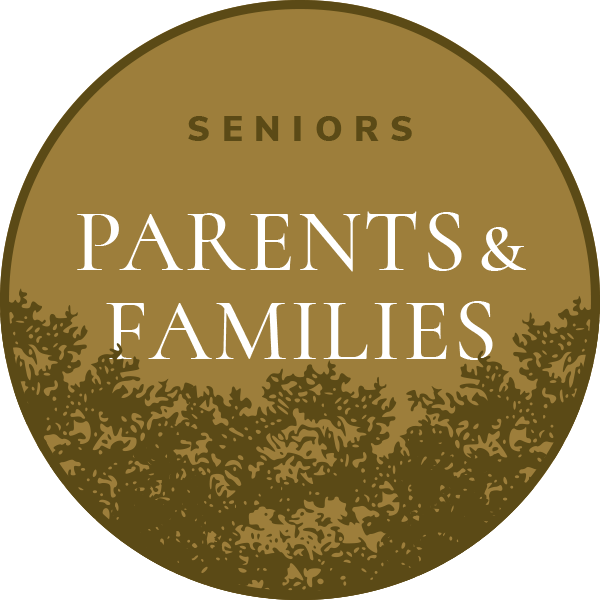 Helping Your Graduate Navigate Transition and Change
The move from college student to young professional (or graduate student) can be an unsettling, uncertain time, for you and your Deac. They are letting go of something that was familiar to them, and stepping out into a new experience where they don't yet know the rules or expectations. Even if they are excited about what is to come, there still are a lot of unknowns for them to work through. Here are some tips for supporting your graduate:
Ask questions to help them reflect.

What are you most excited about when you think about work/graduate school and this next stage?
What do you think will be most challenging?
What have you learned over the past few years that you can use to help you through those moments?
What are you sad to leave behind from Wake Forest? How can you honor that? What will you be happy to leave behind?
What is the biggest lesson you learned about yourself during college? How can you use that in this next stage?

Give advice sparingly. You have a lot of wisdom to share from your many years of life experience. Your graduate may not be ready to hear that wisdom, yet. Look for moments where you can provide a bit of advice and counsel without robbing them of the chance to learn through their own experience. After all, they are moving into adulthood now. They are going to make a few mistakes along the way. Those are valuable learning moments.
Provide encouragement and support. As your graduates experience these "opportunities for growth," provide encouragement and support where you can. Be their cheerleader and champion to remind them that yes, transitions can be hard. Remind them that their college experience provided them with the skills, knowledge, and grit to be successful as they move forward.
---
What if Your Graduate is Still Searching for What's Next?
Not every graduate will have a job or graduate school lined up at the moment of graduation. In fact, it's perfectly normal for graduates to take a few months post-graduation to figure out what's next. There are many reasons for this. They may have waited to get started. They may be waiting to hear graduate school application decisions. They may have changed their mind, or not quite figured out where they want to be. That is OK. The good news is, we have a whole team of people available to help our graduates figure it out, through the OPCD.
---
What if Your Graduate has Landed Their First Job but Isn't Happy?
Again, this is normal. The first job typically isn't the dream job, it's just the first job. Sometimes what students think they want to do for a living ends up not being what they want to do, once they experience the day-to-day of that line of work (or that particular company). Again, you can be helpful by asking some questions about why they aren't happy. Is it the actual job duties they don't like? the organizational culture? Are they comparing their own jobs and lives to their peers on social media? Encourage them to check out the resources offered through the Alumni Personal & Career Development Center and the School of Business, including signing up for a coaching appointment if they need some extra guidance and support.